Yokota Pearls
There are some criteria that decide pearl quality. Pearl price come from the blend of each criterion. So the balance of quality and price is one of important things when buying pearls. We offer the best pearl for every buyers with hearing customer's request one by one. We have experienced e-commerce for more than 16 years in addition to exporting experience for over 50 years. You can buy at Yokota Pearls with trust.

Clarify the Relation between Price and Quality
High quality and low price never go together. Pearl farmers always cost big money and spend a lot of time and care on cultivating. even though, unfortunately, truly high quality pearls are only a few in the total crops. We try to supply quality pearls at reasonable price, on another front, we think we have to send a message that "high quality and low price never go together" as a company specializing in pearls.
For Tourists Visiting Kobe, Japan
Please, by all means, drop in when you come up this way. Kobe is known as "The City of Pearls"
It is said that the sunlight in the morning at Kobe is the best light for selecting pearls in the world.
Our pearls selected under the sunlght with our strict criteria will be not only the best souvenir but also a precious memory.

Open: 13:00-19:00
Closed: Tuesdays & Wednesdays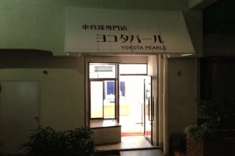 For Our Retail Customers

We can supply our finished products to our retail customers directly from Japan with full service at reasonable prices.


Regarding our products for retail customers, check our ebay store.


We can adjust the length, or can sell only necklaces. Also, we can make your necklace according to your request.


Feel free to ask us about our availability via e-mail


By something reason like you don't have ebay account etc. feel free to inquire via e-mail. We can accept your order directly and you can make a payment by paypal.

Or you can contact us by facebook messenger.
Follow our facebook page below! We occasionally upload finished products for our retail customers on the facebook page.